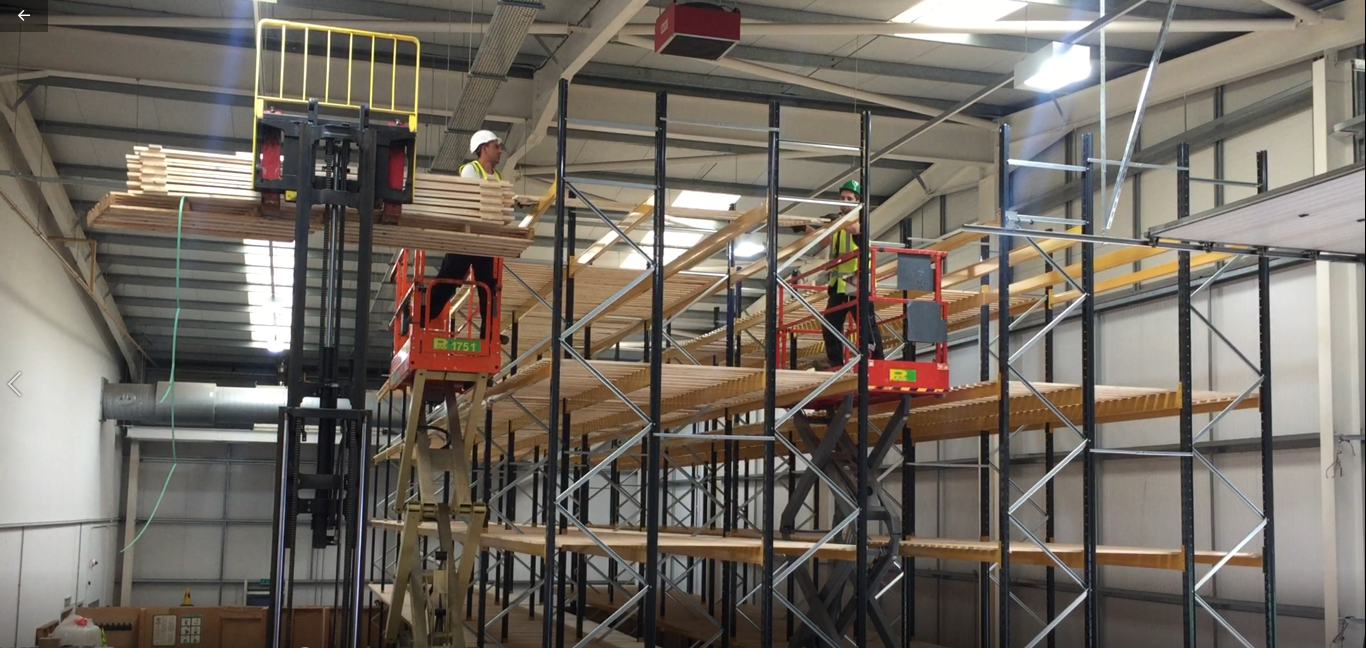 We have a dedicated team of experienced racking and shelving specialists who offer a personal service working with your organisation to design and install an optimum storage solution.
Once the design is agreed, our Project Manager will work with you throughout each phase of the process of the racking build. If there is no requirement to erect the racking in one go, the racking build can be phased and erected as the business requirements grow.
We use qualified racking and shelving installers, together with high quality racking beams, uprights, timber decking and metal shelving components to ensure the highest quality finish for you.
Contact us today to discuss your requirements with one of our specialists on 01702 298068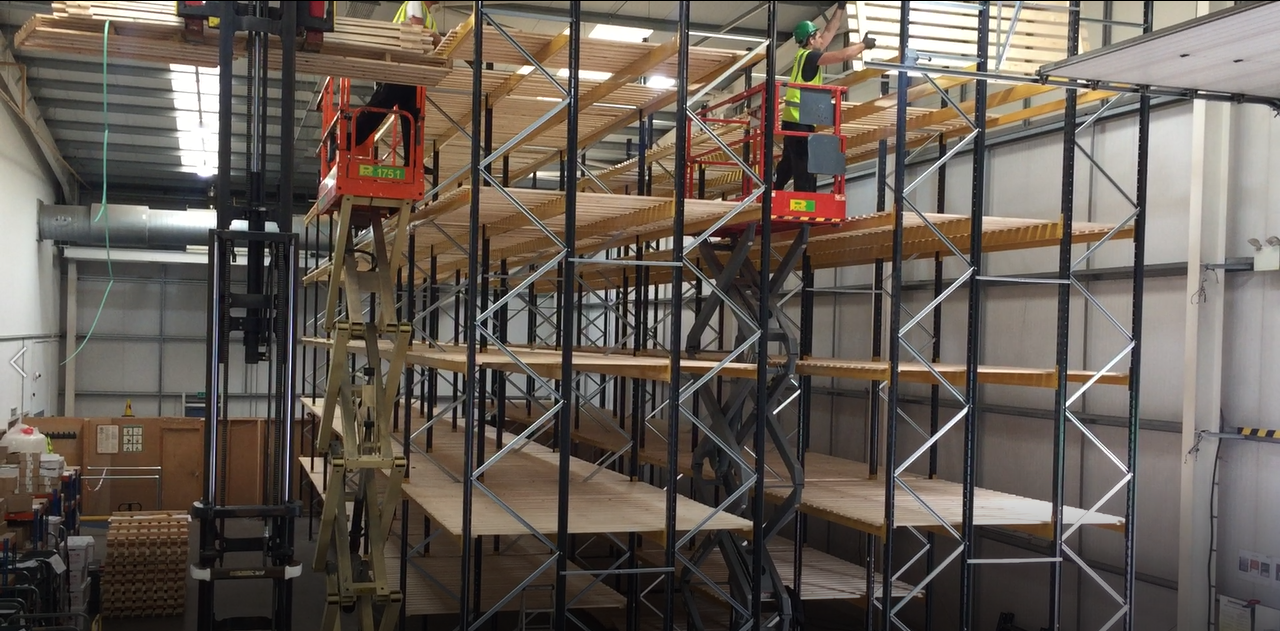 The video on the right shows an example of a typical small pallet racking installation where the client is in occupation whilst the build takes place. These installations typically take 3 – 5 days to complete.
The picture above shows near to the completed build.
Initial consultancy is offered to fully understand your current and future business requirements for storage so that we at Secure Box Services are able to create a personalised storage solution.
Height & Space Restrictions
Project Phases
(if applicable)