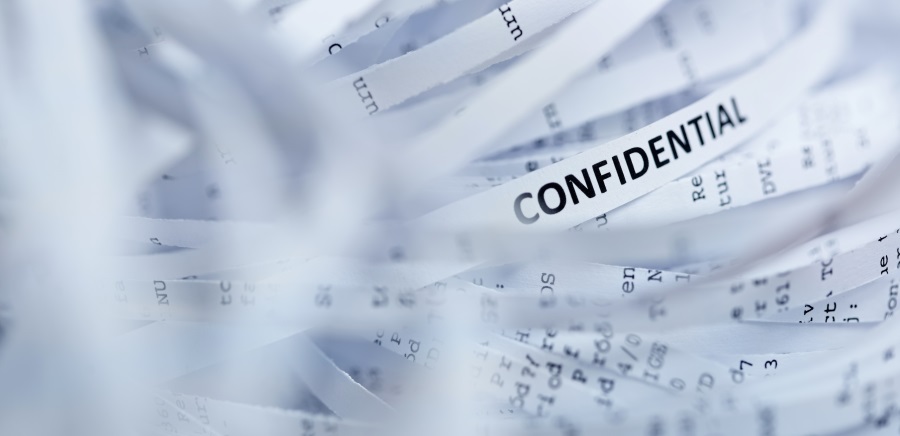 We provide a partnership approach, working with our clients to design and offer you a simple and reliable solution, tailored to meet your needs, with the guarantee that your confidential information will be handled securely throughout. 
We offer more than just paper shredding – our services include:
Paper
Magnetic Tapes
CDs & DVDs
X Rays
Hard drives
Our clients differ in business size, with some being local, to others having branches throughout the UK. Therefore, we have developed a list of shredding services for you to choose from and tailor to your business needs.
Call today to discuss with one of our team your individual requirements on 01702 298068
WHEELED SHREDDING BINS
These bins are easy to move as they are on wheels and are 120 litre capacity. They are plastic and look similar to wheeled dustbins, but are fitted with a lockable lid and letterbox-type opening. Employees can load their paper to be shredded directly into these bins.
For large clear outs, we will provide you with a key to unlock the lid for ease of loading, particularly when loading thick files or books. These wheeled bins will be collected or exchanged (depending on your preference) either on a scheduled basis or as and when required.
I.T DATA WASTE
We provide a waste removal and destruction service for redundant IT data including servers, computers, hard drives, etc. Depending on your preference we can collect your IT hardware or you can drop off if you are based near one of our sites.
Once the paper or IT waste has been collected and destroyed, we will issue you with a certificate of destruction.
If you do not have the resources to identify and pull documents that have met with the retention term criteria, our records management team are able to perform this task on your behalf.
CONFIDENTIAL WASTE SACKS
We supply waste sacks to load your paper waste into and will collect as and when required.
SHREDDING CONSOLES
These consoles are designed to blend in with your office furniture and are available in a number of colours and wood-effect. They have a lockable door and envelope slot at the top, to ensure extra security of the contained documents. Employees can deposit their documents to be shredded and we will empty the consoles on either a regular scheduled basis or upon request.
BOX SUPPLY
We supply a range of cardboard boxes which can be loaded with the confidential waste paper. These will be collected as and when required, unless you prefer a scheduled collection. If you have your own existing boxes, these can be used and will be collected also.